Mobile Windshield Repair Customer Center
" High Quality Windshield Repair "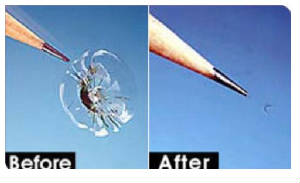 Windshield Repair Customer Pricing

Service


Description


Cost


Time


Insurance Coverage

All Pre-Qualified Damage


No Cost


Must Have

Approved Insurance

Stone Chip Repair

Chip In The Glass .5″
To About 1.5″
Diameter.

$60.00





Approx 30 Minutes or Less

Additional Stone Chips


2nd, 3rd, Stone Chips On Same Windshield

$10.00/Each


Approx 20 Minutes or Less

3" To 6" Cracks


Single Line Crack 3" To 6″ In Length

$80.00





Approx 45 Minutes or Less


7" To 14" Cracks


Single Line Crack 7" To 14″ In Length

$100.00





Approx 45 Minutes or Less

NYS Discount Windshield Repair Lifetime Integrity Warranty!
When we repair your windshield we want it to last. If the integrity of our original repair is compromised we will repair its integrity at no additional cost or refund the original amount paid. Integrity is determined by the strength of the resin that is injected inside of the original damage that holds the outer layer of glass together. NYS Discount Tire withholds the right to determine integrity & to deny any claim for whatsoever reason.

Repair integrity is always inspected after every windshield repair. Any integrity inspected and determined to have been re-damaged or compromised due to vandalism, re-impact or any other obstruction and is of false claim will be reported. Violators are subject to the fullest extent of the law. This workmanship warranty is non-negotiable and is intended to provide a higher integrity of windshield repairs.
Speed Up Your Windshield Repair Process
1. Download & Print Paperwork
2. Fill out information
3. Schedule Repair

Phone Contact

(631) 423-8473