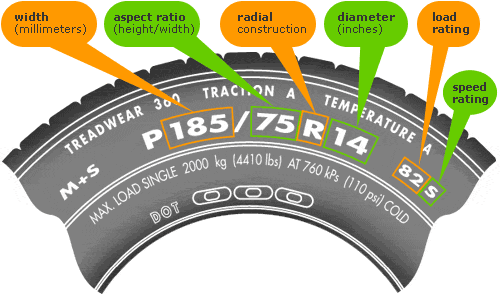 Business Locations and Hours

15 West Hills Rd, Huntington Station, NY 11746
Phone: 631-423-8473

Monday to Friday 8:30am - 6:00pm

Saturday 8:30am - 5:00pm
Closed Sundays

618 Bicycle Path, Port Jefferson, NY 11776
Phone: 631-928-8473

Monday to Friday 9:00am - 5:00pm
Saturday 9:00am - 5:00pm
Closed Sundays
Attention Customers
Our Port Jefferson & Huntington Station tire shops now offer computerized four wheel alignments and free wheel alignment inspections for every customer. Our automotive technicians are fully certified and take pride in there work. We will also be able to service your basic auto repair needs such as brakes,struts,batteries,timing belts,tune ups etc.
Quality Tires for Less


If you're looking for the best in tire sales and services in New York, you've come to the right place! We offer a wide range of both new and used tires, as well as skilled technicians for service needs on most domestic and foreign automobiles. Our experience in the automobile business allows us to partner with you to find the best tires to service your automobile needs at a competitive price. Each NYS Discount Tire store location offers the benefits of full mounting and balancing, tire rotation, flat repair, and brakes. We are also the only family run tire business in our areas to offer the newest high-tech equipment for handling rims up to 26inches. All new tires come direct from the manufacturers, and all used tires are of high quality stock- we do not sell re-treads, take-offs, or blems.
Please look through our site at what we have to offer. If you have any questions or comments, please send us an e-mail or come in for a visit.You can also call us at either our Huntington location (631) 423-8880, or our brand new Port Jefferson location (631) 928-8473 for a free price quote during normal business hours.We accept all major credit cards and offer cash discounts.
Thank You~ NYS Discount Tire


NYS Discount Tire has Gone Green
As part of our effort to offer an environmentally responsible business, NYS Discount Tires has Gone Green in more ways than one. To start, we've reduced our carbon footprint by using web hosting through an eco-friendly company powered by 100% wind energy. We also offer a green alternative to help all our customers achieve better gas mileage and less of a negative environmental impact: Nitrogen air. This air improves safety, fuel efficiency, and tread life for an affordable price. To find more information on the subject of nitrogen air, check out our page for Going Green.Testing...
Web Hosting Courtesy of FatCow.com, Nitrogen Air Facts Courtesy of GetNitrogen.org
NYS Discount Tire Testimonials
Here's what just a few of our customers had to say about our services:

Port Jefferson tire shop always takes good care of my vehicles. - Phillip
I highly recommend becoming a customer here. -Shell F.